By Staff Reporter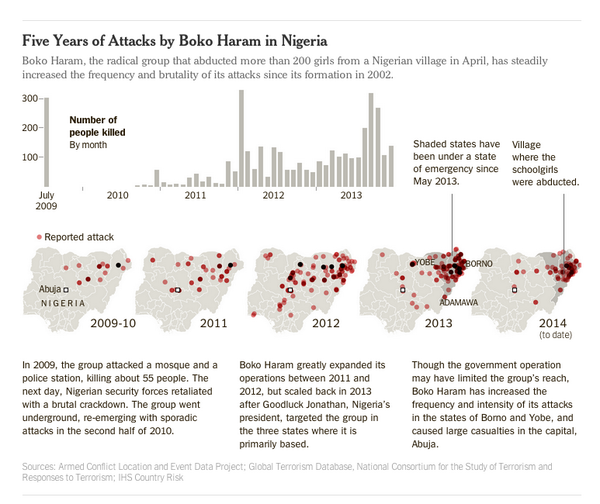 Residents who escaped from areas recently attacked by Boko Haram militants said yesterday that at least 50 young women were seized by the insurgents in Gulak on Saturday after being assembled at a preaching venue.
The militants have been in control of Madagali, Gulak and Michika, causing panic in other towns with thousands of people trooping to Yola, the state capital and beyond.
A resident said he got news of the abduction while hiding in a village near Gulak before his escape yesterday. He said the victims, including married women, were loaded into trucks and taken away despite passionate pleas to the insurgents.
A resident of Husra village in Michika LGA, Musa Uba, said able-bodied young men were conscripted into the sect after recruitment efforts through preaching failed to attract volunteers.
"They conducted preaching sessions to attract converts to their sect but people only listened out of fear. The next day they asked if anybody wanted to join them but there was no response, so they selected many healthy looking young men and ordered them to follow them. One of the victims is my relative who did body building exercises regularly," he said.
Chairman of Madagali LGA, James Watharda, could not be reached for comments but a security source said: "They often called women to collect food items at the secretariat of Madagali LG in Gulak. On Saturday, they selected some of them and took them away. Abduction is taking place throughout the areas controlled by the insurgents."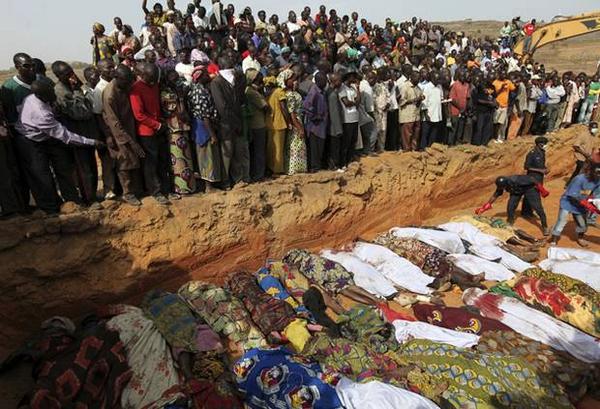 Boko Haram has been killing and abducting Nigerian villagers at will in Northern Nigeria
-Daily Trust
Related articles