By Staff Reporter

Official figures show 111 new cases on Sunday, the highest daily rate since August, as UN warns numbers may be much higher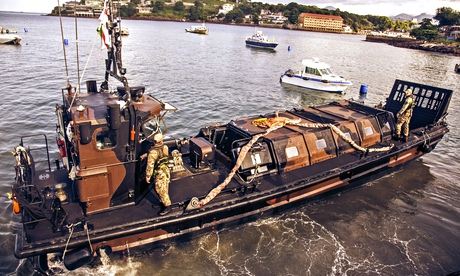 The number of new cases of Ebola in Sierra Leone has jumped dramatically, putting paid to any hopes that the infection rate is slowing.
Official figures released by the minister of health and sanitation show there were 111 new cases registered on Sunday, the highest daily rate since the ministry started publishing figures in August.
There were 45 new cases the day before, including 24 in the capital, Freetown.
On Sunday, laboratory results for patients in Freetown, which include the new British army-built Ebola hospital, showed 40 new cases.
There was also a spike in the number of cases in Port Loko, a district north of Freetown where there is still no treatment centre and where, until recently, corpses were left lying on verandahs, in hospitals and in houses for days before collection.
International Medical Corps is constructing a 100-bed Ebola treatment centre but it will not be open until the end of November, by which time the World Health Organisation has warned there may be a need for more than 4,000 beds across the country, which has fewer than 500 at the moment.
The figures come days after warnings by the UN that Ebola cases in Sierra Leone are being underreported by up to 50%.
It is thought that some patients are still not turning up to hospital over fears that they will be turned away because there are no beds or that they will die isolated from their families.
Sierra Leone's deadliest day was 5 October, when 121 deaths were recorded from Ebola. That day the daily statistics compiled by Sierra Leone's Emergency Operations Centre also showed 81 new cases of the virus, fewer than those registered on Sunday.
With 596 confirmed cases and still no treatment centre, the rise in the number of cases in Port Loko will cause deep concern among medical aid agencies such as Médecins sans Frontières, IMC and the Red Cross, who have been pleading for more beds and resources since the beginning of August.
The latest figures make Port Loko the third most affected of the 14 districts in the country, behind Western Urban, which covers Freetown city, and Western Rural, which covers the capital's suburbs, where there have been 778 and 601 confirmed Ebola cases respectively.