By Staff Reporter

Both men had one-on-one meetings with Abdel Fattah al-Sisi on sidelines of the United Nations general assembly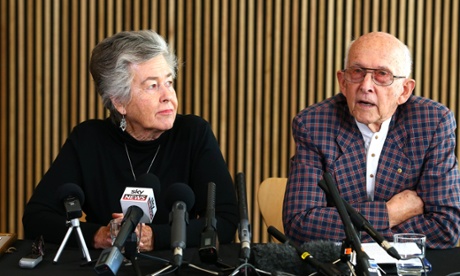 Tony Abbott and Barack Obama have personally raised the case of jailed Australian journalist Peter Greste with Egypt's leader.
Both men had one-on-one meetings with the Egyptian president Abdel Fattah al-Sisi on the sidelines of the United Nations general assembly on Thursday.
It is understood that Abbott advocated strongly for Greste during his meeting.
Greste's parents Lois and Juris this week called on the prime minister to address the case with al-Sisi.
Abbott's intervention comes just days after the foreign minister, Julie Bishop, also raised the case with her Egyptian counterpart, Sameh Shoukry.
Greste and his al-Jazeera colleagues Mohamed Fadel Fahmy and Baher Mohamed have been in prison since December. They were convicted in June of spreading false news and aiding the blacklisted Muslim Brotherhood group after a trial that sparked outrage and was widely condemned as farcical.
Greste and Fahmy received seven-year jail terms, while Mohamed was sentenced to 10 years. The trio have consistently denied any wrongdoing.
The US president told his Egyptian counterpart all three men should be freed.
President Obama's deputy national security adviser, Ben Rhodes, told reporters aboard Air Force One that the president had a "frank exchange" about human rights, including the rights of free speech and the rights of journalists.
"The president expressed his view that those journalists should be released," Rhodes confirmed.
–The Guardian
Related articles